Belcalis Almanzar, aka Cardi B, is a rising star with an inspirational success story. The 25-year-old Bronx-born rapper is not only staking her claim in the music industry.She's also beloved by her millions of social media followers for her "no filter" commentary, making her one of the most entertaining and relatable A-listers of the moment. The "Bodak Yellow" singer's life is full of fun facts along with a fascinating career trajectory.She hustled her way from an Amish Market in Manhattan to a strip club before starring on VH1's Love & Hip Hop.And ending up at the throne of the Billboard Top 100. Ahead, a deep dive into her past with 30 facts you probably don't know. But want to—about how Cardi B truly "makes money move."
1. Back in the day, Cardi B worked as a cashier at an Amish Market.
One thing many people don't know about Cardi B: as a teenager, she worked the cash register at an Amish Market in TriBeCa, on a salary of $250/week.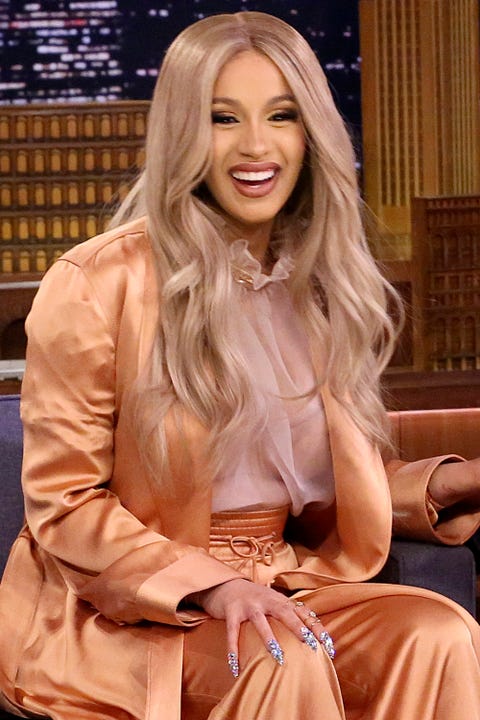 2.Then, she briefly worked as a stripper—per her market manager's suggestion.
The rapper was fired from her position at the Manhattan deli when she was nineteen. And her manager suggested she try a different career path. "He was like, 'You're so pretty, you got a nice body,'" Cardi told Fader. "He told me to go across the street to New York Dolls, the strip club. That's when I started stripping."
3.Cardi invested the money she made stripping to get her rapping career off the ground.
Cardi B saved up the money she made as a stripper in hopes that she'd eventually save up enough to invest money in her music career and make her own mix tape.

4.She got plastic surgery when she was just 19 years old.
On social media, Cardi B has spoken candidly about the hate she's received for having cosmetic procedures done in the past. The rapper admitted that she had her first surgeries done in the hope that she would make more money as a nineteen-year-old dancer.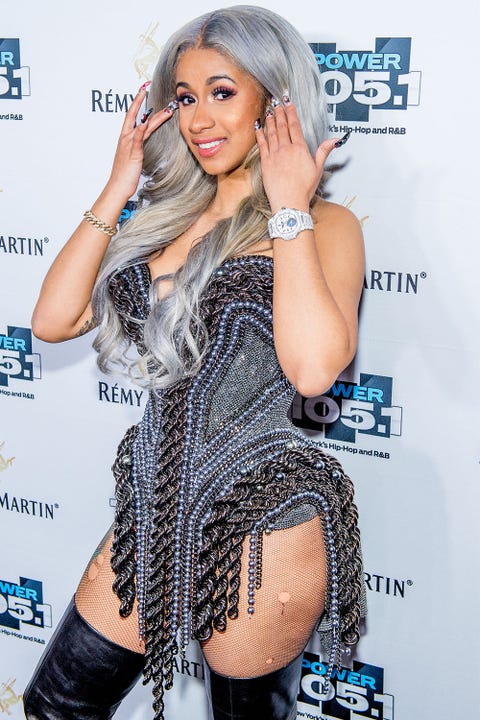 5.Her all-time idol is Madonna.
Obviously a member of the Bey Hive, Cardi B actually strays further from her genre when it comes to her favorite musician: Madonna. "I met my real life IDOL Madonna," the rapper wrote in an Instagram post.She gushed "I can't even believe I performed at her event and it was the most meaningful performance ever,".Cardi continued "I grew up with my mom listening to Madonna for hours," Cardi continued. "I performed 'Material Girl' freshman year in high school, listen to her on all my photo shoots to have super confidence and always mentioned her in my interviews. The best part about it is she was everything i thought she would be a liberal kickass feminist bitch. I'm so happy."

6.She's a fast food fangirl.
On her Instagram, Cardi B posted a video documenting her love for McDonald's. And her pure excitement after receiving a gift card to the golden arches fast food joint. "Imma buy a hunned chicken nuggets, bro," the rapper told her fans.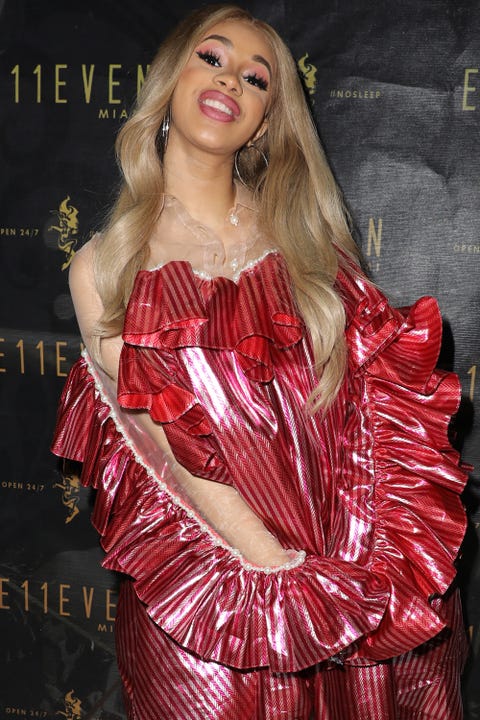 7.She's "obsessed with presidents."
In a recent interview with GQ, Cardi B admitted she enjoys studying the structure of the American government. "I love political science," the rapper told the magazine. "I love government. I'm obsessed with presidents. I'm obsessed to know how the system works."
Getting fired up about the legacy of the late president Franklin D. Rosevelt, Cardi continued: "he helped us get over the Depression, all while he was in a wheelchair. Like, this man was suffering from polio at the time of his presidency.And yet all he was worried about was trying to make America great—make America great again for real. He's the real 'Make America Great Again.' Because if it wasn't for him, old people wouldn't even get Social Security."

8.It takes three hours to get her nails on-point.
Deemed the "Queen of Bling," manicurist Jenny Bui gives Cardi B her infamous talon nails. Best known as Cardi's go-to gal, Bui has been doing nails for more than 20 years, building a huge Instagram following. And loyal customers at her Bronx and Harlem spa locations. Not for the faint of heart, WWD reports that Cardi's bedazzled nails take about three hours to perfect.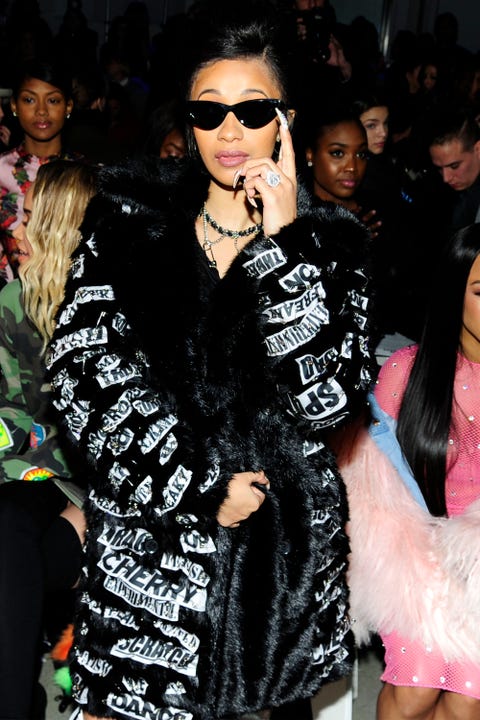 9.Her wedding to Offset will be "blood red" themed.
Of her upcoming wedding with Offset of Migos, Cardi B told New York Magazine's The Cut: "The world is not ready for it. Everybody got to be wearing red. And my bridesmaids are gonna be wearing suits, what's good?" Given Cardi's incredible style and the all-red color scheme, that's one wedding dress we can't wait to see.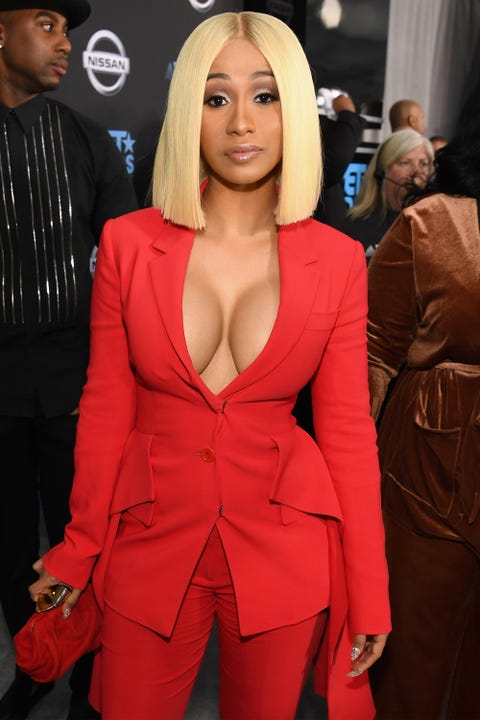 10.Her dentist said "business has tripled" after Cardi B gave her a lyrical shout-out.
The rapper has openly admitted to having her teeth fixed, both in interviews and in her lyrics. TMZ reported that after Cardi's dental shout-out in "Bodak Yellow," rapping."Got a bag and fixed my teeth," had her dentist's phone ringing off the hook. "People actually wonder: 'Who is Cardi B's dentist?'" the doctor explained, adding that business tripled following the release of the single.