We believe that the forever-long feud between Katy Perry and Taylor Swift might be over and done with. This afternoon, Taylor shared an unusual video on her Instagram story – she posted a video showing an actual olive branch with a little envelope right next to it.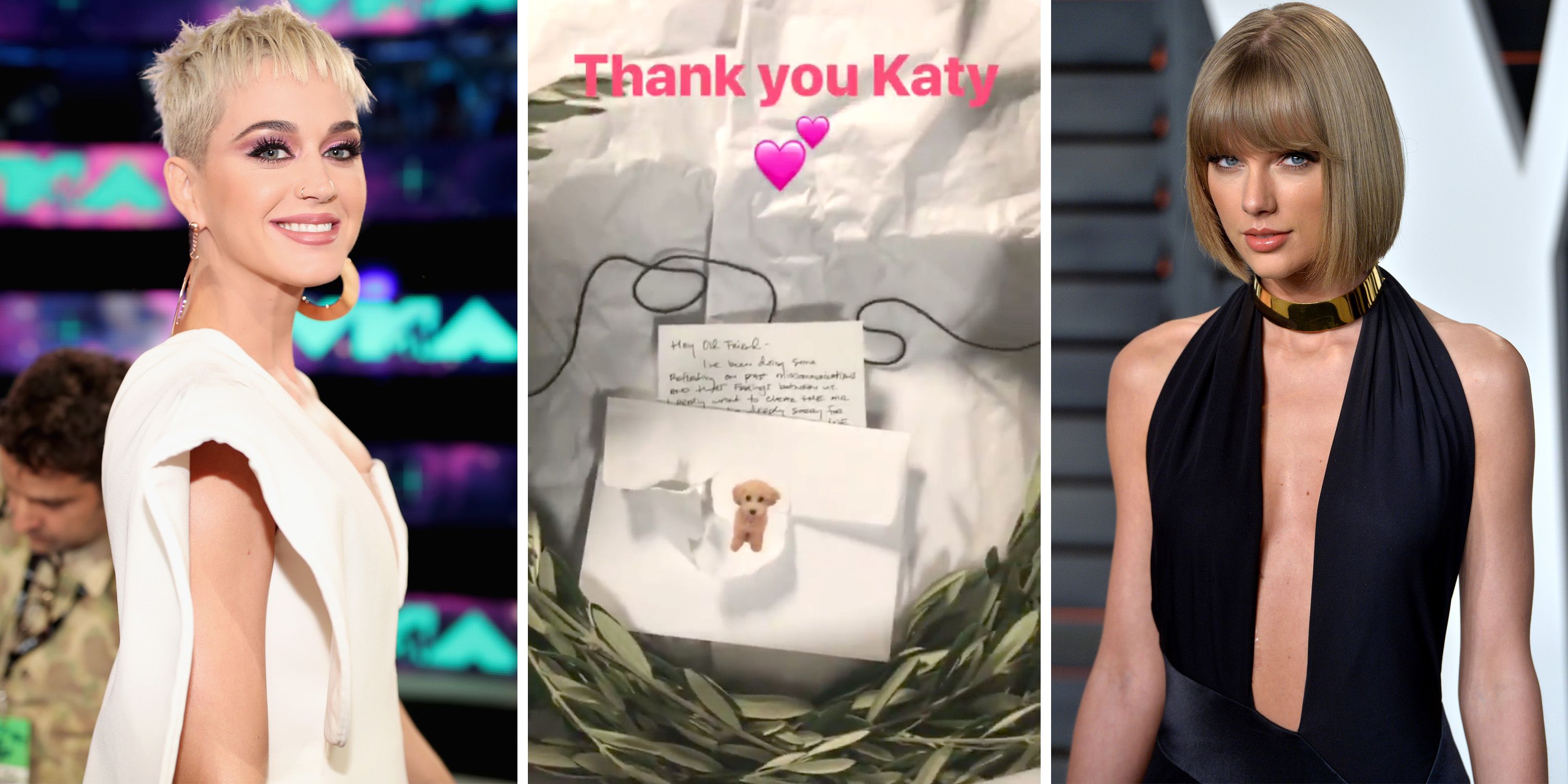 "So I just got back to my dressing room and found this actual olive branch," Swift said in the video, showing off the surprise gift. "This means so much to me," she added. Taylor also wrote "Thank you Katy," on the clip.
Even tho she didn't share the content of the letter, we did catch a snippet that was shown peaking from the envelope.
"Hey old friend, I have been doing some reflecting on past miscommunications and hurt feelings between us. I really want to clear the air," written on the shown part of the card. Perry also added that she's "deeply sorry" in the note.
Perry and Swift were good friends back in 2009, but their friendship came to the test when around 2013, allegedly some of Swift's Red Tour backup dancers suddenly left for Perry's Prism tour.
The drama between the two started again in 2014 when Swift released her song "Bad Blood". In an interview for a magazine, Swift said that the song wasn't about a guy, but another woman in the industry. "She did something so horrible," she told the magazine. "I was like, 'Oh, we're just straight-up enemies.' And it wasn't even about a guy! It had to do with business. She basically tried to sabotage an entire arena tour. She tried to hire a bunch of people out from under me." But later said that the song wasn't at all about Katy and that is indeed, about an ex-boyfriend who she didn't want to expose.