1. Goda Acupressure Rings are designed of little triangular shaped points that stimulate your fingers. Acupressure applies the same principal as acupuncture but does not penetrate the skin. Instead, it provides relief by applying pressure to certain points on the body and thereby releasing tension. They'll massage your lil' overworked fingers until you feel good as new — and ready for a new day!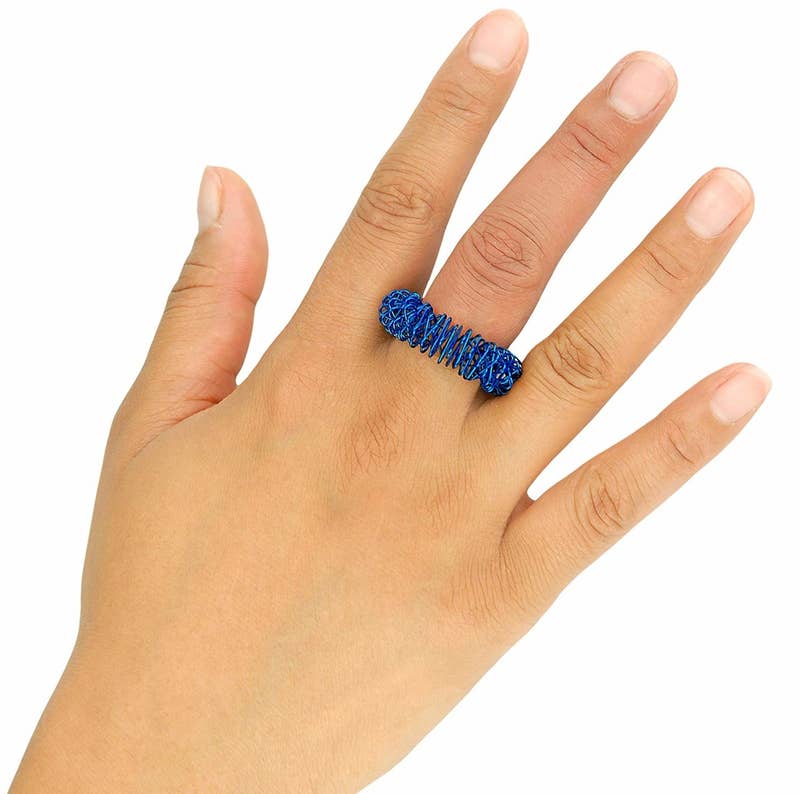 Promising review: "These little guys made a believer out of me. I was having a lot of problems with my thumbs especially. My husband bought these for me and I was pretty skeptical at first, but they work. I use them almost every evening for 10–15 minutes and I have to admit I'm not having nearly the amount of pain in my hands that I used to.
2. Treat your hair to a dose of super fruit extracts. Try our Repairing treat with Papaya extract, Smoothing treat with Avocado extract, Nourishing treat with Coconut extract, Color Vibrancy treat with Goji extract & Strengthening treat with Banana extract. Find the hair mask that's right for you.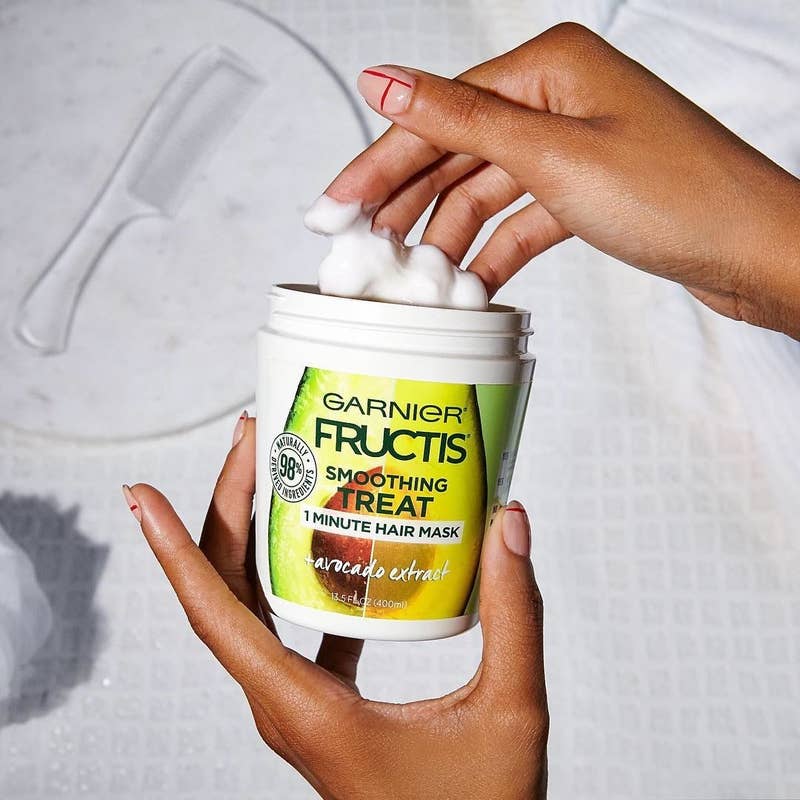 Shall we break down what each one does?
— Avocado extract: smooths and softens hair in need of some TLC.
— Banana extract: strengthens weak strands for smoother tresses.
— Coconut extract: nourishes and softens for more manageable hair.
— Goji extract: increases color vibrancy with goji extract for healthier, shinier color-treated hair.
— Papaya extract: repairs damage to *smooth* things over with over-processed manes — all without weighing it down
3.Biofreeze Professional is a topical pain relieving analgesic that provides fast-acting pain relief to sore muscles and joints. This pain relieving gel is designed to treat aches, pains, sprains, and strains so that you can stay active.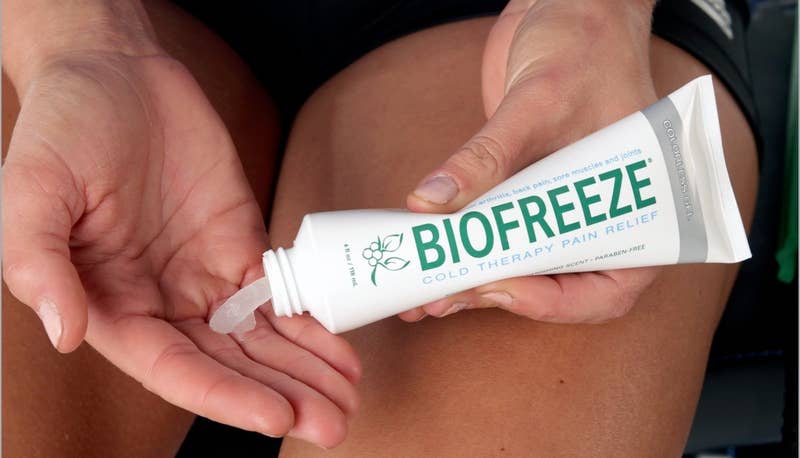 Promising review: "Biofreeze is a great product for aches and pains. My massage therapist recommended it years ago and I've been a dedicated customer ever since. Anytime I'm tense or have a knot in my neck or back I use it. It really helps to relax the area and allows me to work out the problem areas."
4.Looking for clear crossbody purses for this fall? The new clear bag policy is spreading fast through athletic events anywhere. While the specific rules of each policy may depend on what organization your team is affiliated with, the standard set up is that bags must either be clear and smaller than 12″ x 6″ x 12″ or, if not clear, small clutches around the size of a hand.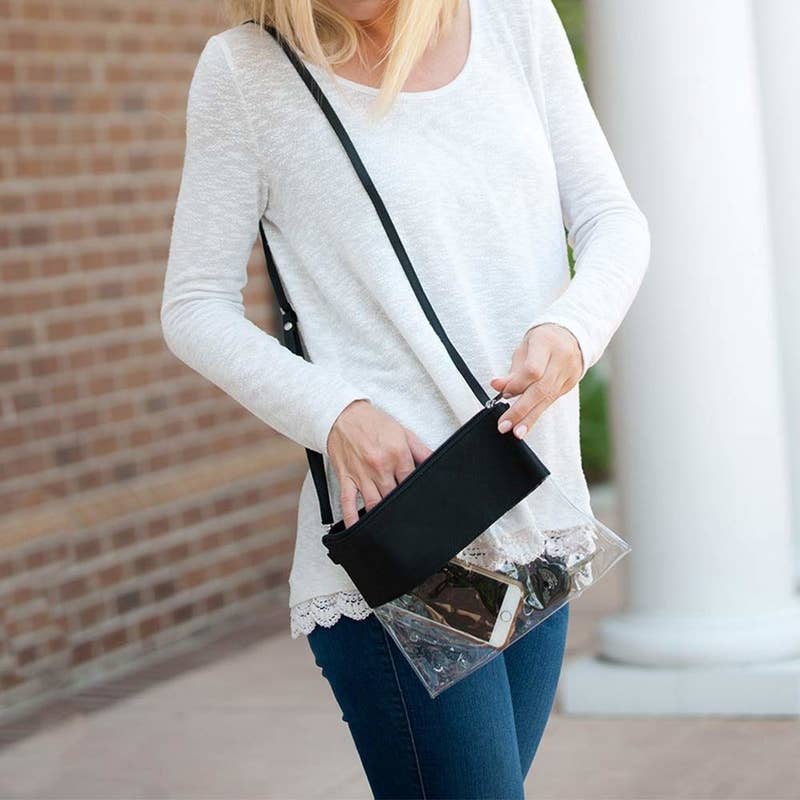 Plus it's big enough to fit everything like your phone, wallet, sunglasses, and makeup so you don't have to pick and choose what to leave behind!
Promising review: "I bought this bag to take to a stadium that has a clear bag policy. It is the perfect shape if you only need to take in a few items. I brought my wallet, phone, and sunglasses, and had room to stick in a water bottle to free up my hands. The bottle didn't fit in completely, but was snug enough on the walk up the stairs. This is a great price for something that I will use only on occasion for particular venues."
5.High-quality compression socks provide firm pressure from the ankle to the upper calf, giving your legs the support they need during exercise, travel, long workdays, and many other situations.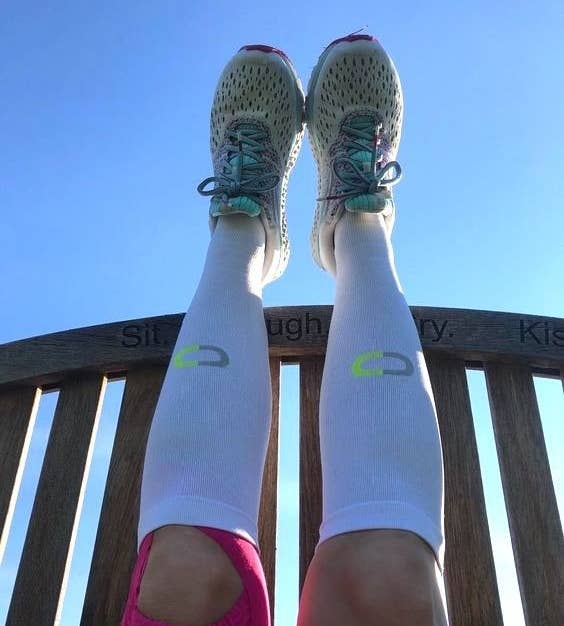 Promising review: "I've been wearing compression socks to work for years and loved them, but these are the first pairs of compression socks I've tried for running. I had been having some leg cramping on my long runs so I decided to try them and will never go back to short athletic socks again.
6. This hand held rasp-style grater features a simple but effective design, stainless steel blades, and a reinforced frame to ensure the grater doesn't bend when pressure is applied. On the other end of the tool is an easy-to-grip rubber handle that's comfortable to hold while you shred. This tool is perfect for holding over a bowl of pasta or a plate of tacos, as the cheese falls right out the back of the rasp and onto your food.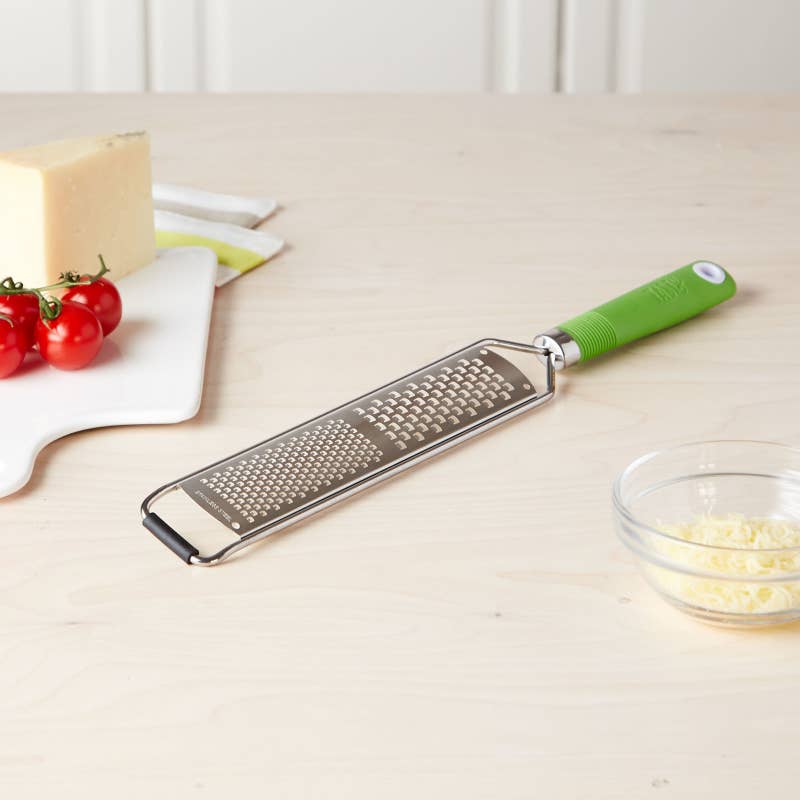 Promising review: "This is a beautiful lime green color and the handle is easy to hold. It has a very large grating range, which is nice because you can get your job done fast."
7. These products and ideas let you flavor up your water as you go. Water flavorings can help you keep drinking and drink enough to prevent dehydration. These products are generally sugar-free and will keep your drinks low-calorie. Some of them have no added sugars and no artificial sweeteners.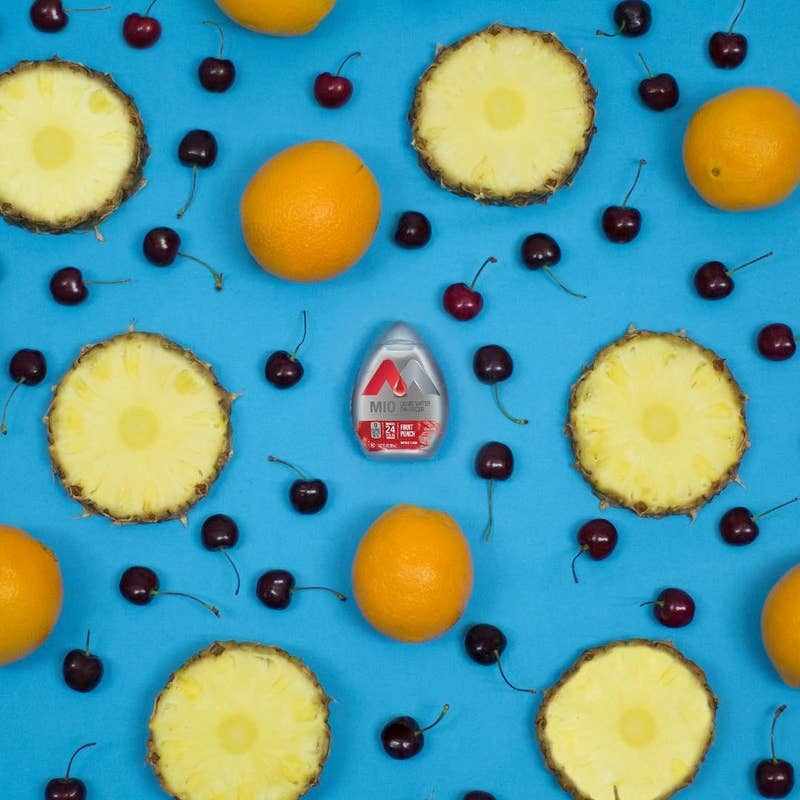 Promising review: "A weakness of mine is drinking enough water. I probably live in a constant state of dehydration. Drinking plain water is such a chore and I can never force myself to drink enough. Enter MiO Liquid Water Enhancer. The Orange Tangerine flavor is refreshing and not artificial-tasting.
8.Neosporin Lip Health overnight renewal therapy is clinically shown to restore visibly healthier lips in 3 days by reducing the signs and symptoms of dryness, such as scaling and chapping. Its unique formula of emollients, nutrients, and vitamins penetrates deep within the skin surface and works during the body's natural recovery process while you sleep, resulting if softer, smoother lips every day. For daytime nourishment, try Neosporin Lip Health daily hydration therapy.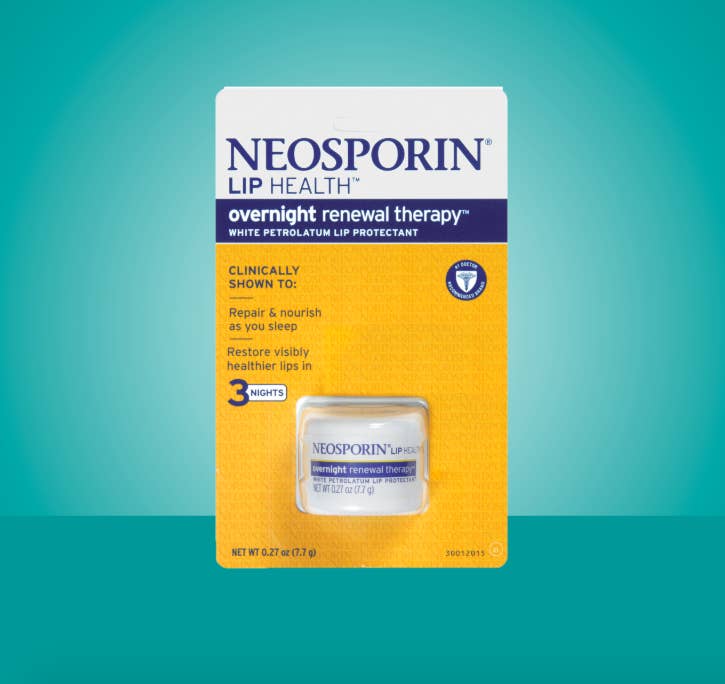 Promising review: "My lips have been in a constant state of cracking and peeling for many years. I'm always wearing quality lip balm, but it's never helped much. I got this stuff three days ago and have applied it every night, and now my lips are completely fixed
9.Gillette Venus Snap is a portable compact women's razor which easily fits into your purse, travel or gym bag. With five diamond-like coated blades and a water activated ribbon of moisture, it gives you an extra smooth shave on the go. Because life happens in an instant – be smooth in a snap.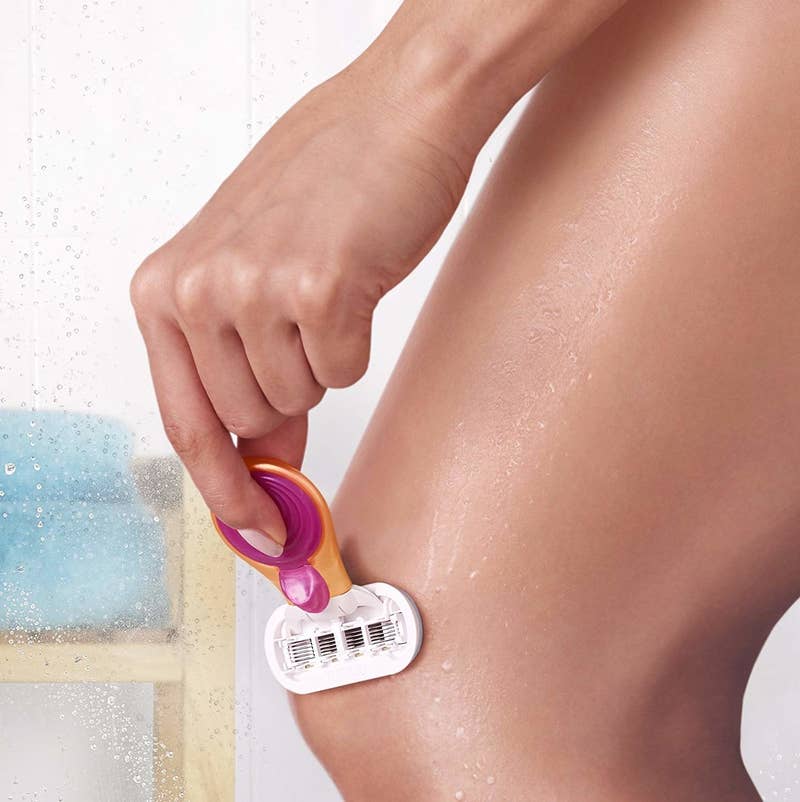 Promising review: "I bought these for a cruise last year. Cruise ship bathrooms are notoriously tiny, especially in the shower. Having the very short, comfortable handle made it extremely easy to shave in very tight quarters
10.A pair of extra-tough scrubbers, because you and I both know that pan doesn't need to "soak" — at least not for three days. These'll tackle tough residue and streamline the amount of time it takes to wash the dishes, so you're done before you have time to complain.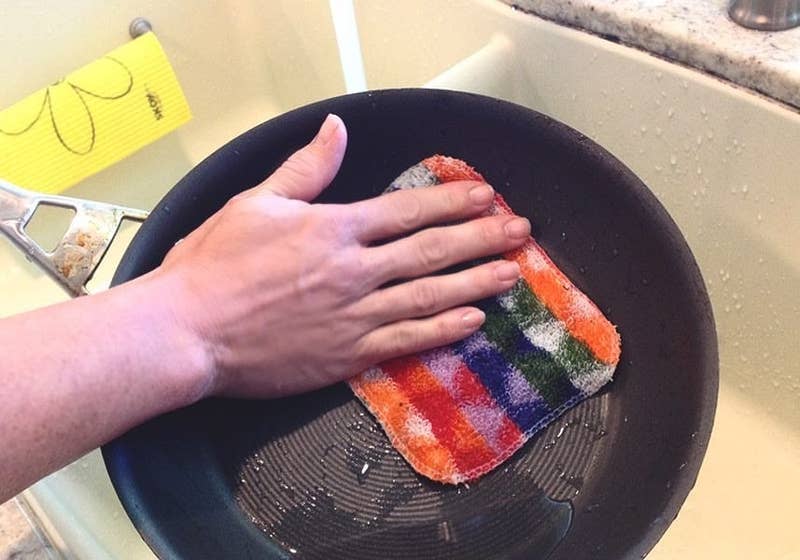 Promising review: "These work great on everything. I especially love that they are thinner so they dry out and don't just sit there filled with germs. I've used mine on cast iron, pots and pans, glass on plastic. It doesn't scratch the plastic, but scrubs well enough to clean pans. I was replacing my sponges every two weeks because of germs and wear-out of the scrubbing portion.