This Makeup Blogger Transformed Herself into 'The Nun' and It's Actually Terrifying
September 26, 2018
Whether you like horror movies and that rush of adrenalin or not, there is no doubt that you have seen the too-scary-to-watch trailer of the movie The Nun, in which a demonic nun haunts a Romanian abbey.
The critics have commented:"…a total, screaming blast… a mouth to hell, guarded by terrified nuns who participate in perpetual adoration and prayer to keep the demons at bay, though they aren't doing all that great a job of it. …The surface may be ominous, richly textured and morbidly fascinating, but storywise, it remains shallow. …" – Katie Walsh, Tribune News Service
But 28-year-old Andrijana Stankovska from Macedonia took it to a whole other level by transforming herself into *the* titular nun from the movie! She goes by the name @beautyanica on Instagram and if you haven't seen the video yet, you can watch it here, and see for yourself how crepy it is:
In the description, she wrote: "I'm sexy and I know it??? Hiiiii guys!!! Here's my "the nun" transformation ?? I hope you realize how beautiful I can be?like GORGEOUS! ??? right?" We couldn't agree more with you Anica!
Here are the steps of the tutorial to achieve this gorgeous look:
First, she used a prosthetic to make the tip of her nose longer and more pointy.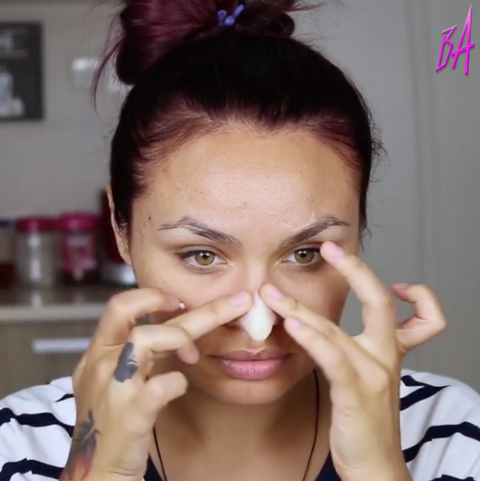 She colored her face ghost white with paint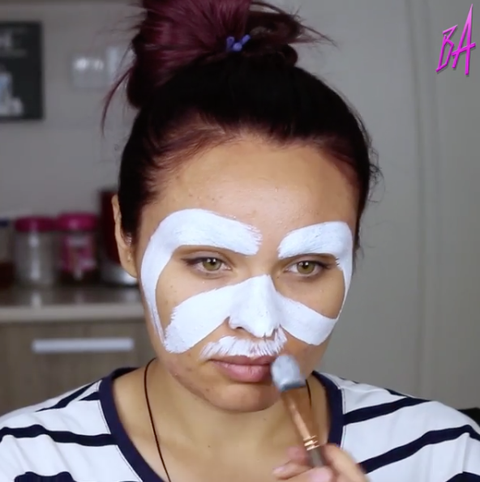 And contrasted it with black around her eyes and lips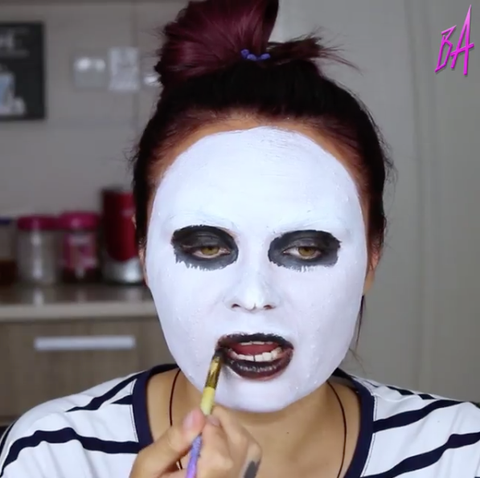 Later, she blended out the black eyeshadow and used a tiny brush to draw veins on her face for an extra creepy effect.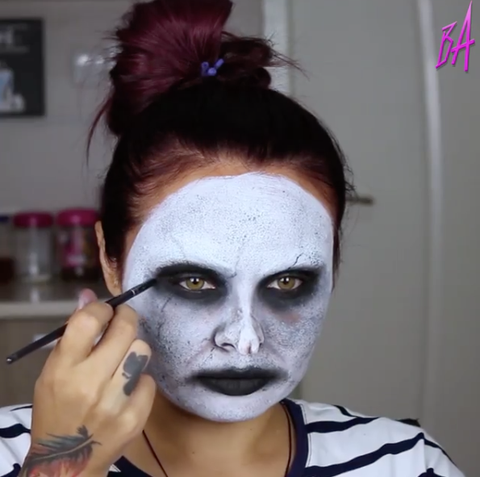 To finish the look off, she put on a nun costume and made some freaky facial expressions to add to the creepy factor.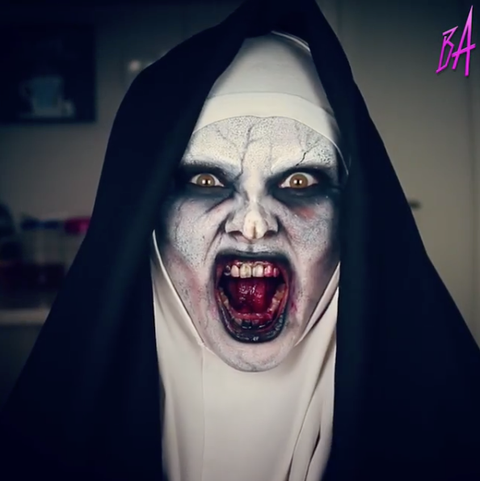 The movie, which premiered Sept. 6, made ads which were so frightening that even Youtube had to ban them and take them down.
Hope you enjoyed.