Tik Tok Tea Spilled! James Charles, Charlie, and Dixie D'amelio Get Called Out
January 15, 2021
Starting with the one and only – James Charles. A lot of people and James' fans have been calling him out lately for still doing collaborations and not respecting the stay at home order that has been placed in LA. Even though these Tik Tok stars came out and said that every time they see each other they get tested beforehand to ensure that the tests come out negative, the fans still weren't happy.
On the other side, some people have commented that this is their job and their way of income. Their argument is that this is their work and that is the reason for filming and producing this type of content.
One situation that really put everyone on edge was this one Tik Tok where the stars are in cute costumes and doing the famous Means Girls Jingle bells dance. Almost every comment under that video was angry Tik Tok users commenting on how they are acting as if there no pandemic going on.
But, the story that really disturbed the viewers and shook up the whole Tik Tok community is that the famous TikTokers went to the Bahamas for vacation recently. Charli and Dixie D'Amelio, Chase Hudson, Noah Beck, Madi Monroe, and others have been spotted at the Atlantis Bahamas as the pandemic worsens in Los Angeles.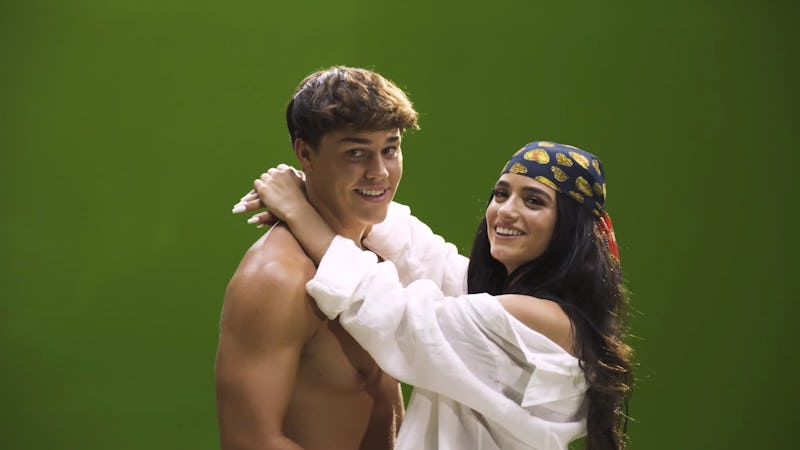 Videos began emerging online at the start os 2021 of the young influencers posing with fans in the Bahamas.
"Bryant, a friend and photographer of the influencers, also posted an Instagram story of himself, Beck, Hudson, and Anthony Reeves. The background of the image matches photos on Google of the Saint Laurent store located within Atlantis Bahamas' Crystal Court luxury shopping area." (Source: buzzfeednews)