Many people anticipated fall for the cool weather, rainy days and warm sweaters, while some of us were just waiting for the Starbucks' seasonal fall menu. The fall menu has a lot of seasonal tasty treats, decorated too cute to pass up, and it's safe to say that their drinks always manage to brighten up our mornings.
So, if you're an addict of caffeine in the morning, here are 8 of the strongest Starbucks fall drinks, ranked to help you wake up.
SALTED CARAMEL MOCHA: 175 MILLIGRAMS
You probably wouldn't think that combining mocha sauce with toffee nut syrup, coffee, milk, sweet whip, caramel drizzle, and turbinado sugar would make for a super-caffeinated beverage, but oh, were you wrong. Per cup, a Grande contains around 175 milligrams of caffeine! That's about 15 milligrams more than the PSL. Surprised?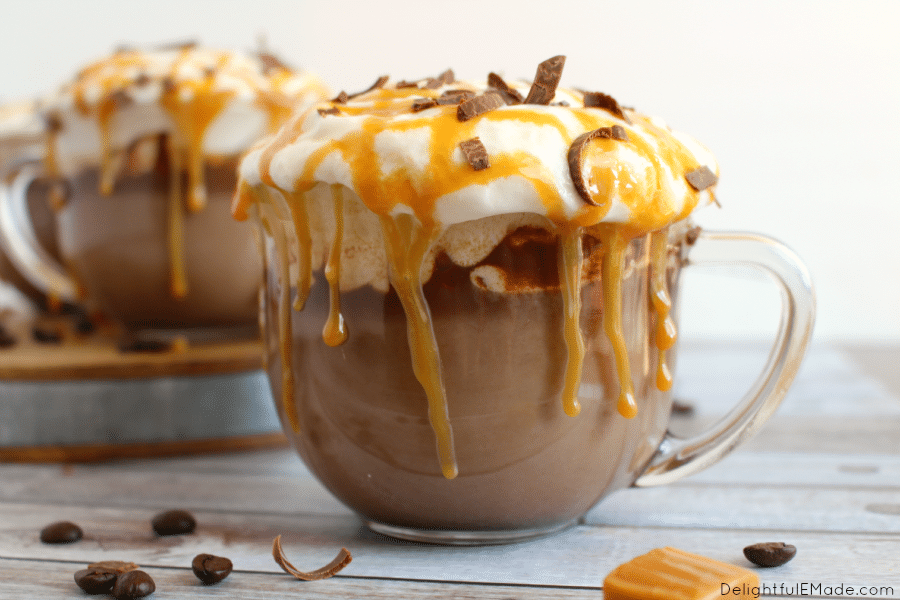 MAPLE PECAN LATTE (HOT OR ICED): 150 MILLIGRAMS
If you didn't try a Maple Pecan Latte, it contains espresso with steamed milk, brown butter, and a sugar topping. If you're looking for a morning pick-me-up, this is a great choice, since it has 150 milligrams of caffeine in a Grande.
PUMPKIN SPICE LATTE (HOT OR ICED): 150 MILLIGRAMS
One of the most popular fall drink among "typical white girls". It blends espresso, milk, nutmeg, cloves, and whipped cream. It contains the same amount of caffeine as Starbucks' PSL which is 150 milligrams of caffeine per a Grande.
PUMPKIN SPICE FRAPPUCCINO: 100 MILLIGRAMS
Very similar to the PSL, Pumpkin Spice Frappuccino combines pumpkin pie flavors with milk, ice, and whipped cream. This drink contains, according to the website, 100 milligrams of caffeine, which is a tad higher than many other Starbucks Frappuccinos.
MAPLE PECAN FRAPPUCCINO: 100 MILLIGRAMS
The Maple Pecan Frappuccino blending most of the same ingredients as Maple Pecan Latte, plus ice and milk. It has 100 milligrams of caffeine in a Grande.
We hope you enjoy your next trip to Starbucks.